[Freedom Lab] How to Earn $3K in 3 months by Starting Your Own Ecommerce Store
Sale Page: [Freedom Lab] How to Earn $3K in 3 months by Starting Your Own Ecommerce Store
Have you ever wanted to create a profitable Ecommerce Store but had A LOT of unanswered questions?
An online Ecommerce store is a great way of adding another income stream while giving you more freedom and flexibility.
But with seemingly hundreds of different opinions out there on Ecommerce along with lots of misinformation, it can be incredibly daunting. Have you ever found yourself wanting to get your store started, but stuck wondering about…
What are the biggest pitfalls to avoid in the world of Ecommerce?
What sort of resources do I need to start an Ecommerce store?
How do I source ethically/sustainably made products?
Is Ecommerce something that I can do on my own, or do I need a team? (hint: you can definitely do it on your own!)
Do I need to know how to code or know technical web skills?
How do I manage inventory and shipping?
If I already have a blog, can I monetize it and link it to my Ecommerce store?
How do I know which products to sell?
How quickly can I start making a big PROFIT?!
Welcome to the Freedom Lab!
The Ecommerce Freedom Lab is exactly what you've been wanting. Conducted live in late 2018, you now get to watch me, Natalie Sisson, create an online Ecommerce store from scratch – from the comfort of your own home, on your own time.
You'll find out exactly what you should do and, more importantly, what you should NOT do – all designed so that you can replicate my successes, avoid my mistakes, and make a profitable Ecommerce store of your own.
I have also brought in experts who walked alongside me to ensure my store took off along with a plethora of resources to draw from. I planned to make at least $3,000 in revenue in the first three months…see if I hit my goal!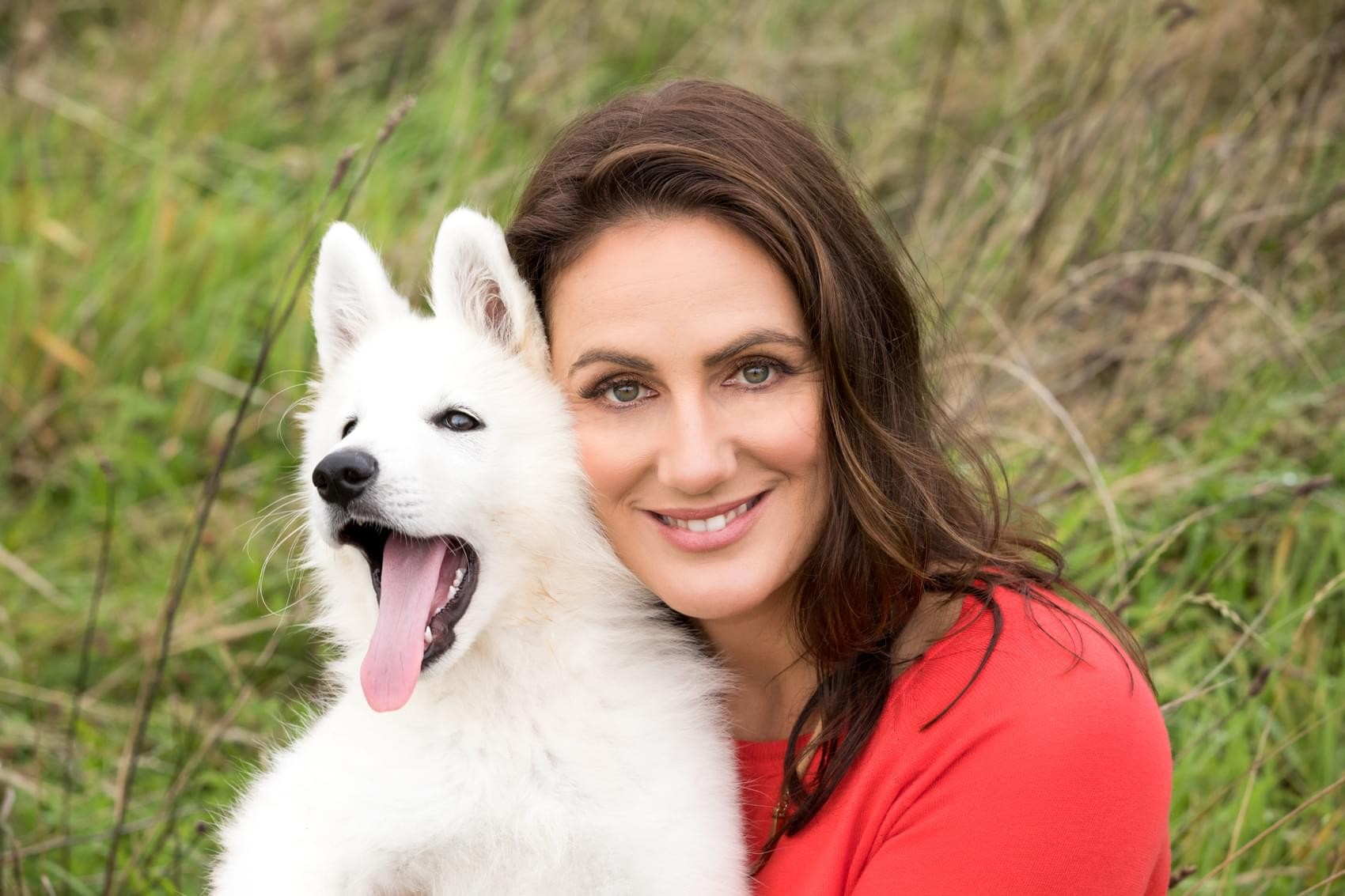 I've been a fan of multiple revenue streams and easy, streamlined business for years. Life is here to enjoy, not be bogged down with work and financial worries. However, I've found most people have no idea how to start make extra cash!
Well, I think that's downright unfair. You shouldn't have to be clued in to trends and technically savvy to be living a life that's fulfilling and enjoyable.
Ecommerce is just one of those ways to make money online, although it's definitely not a get rich quick business model. If you're prepared to invest in the set up, reinvest your initial profits and keep working at it, then it could be a truly fulfilling model for you.
You can definitely expect to continue your revenue growth, month on month and provide you with the financial freedom you're wanting.
In this Lab I share EVERYTHING I learned with you – including screenshares of getting set up on Shopify, plus my learnings as I progress through the course and my financials – no closed books here.
I recorded jam sessions with my trusty sidekick Pepper who joined me during this lab to help with research and marketing. We recorded some of our in person jam sessions so you can see exactly what strategies and tactics we discussed and used.
You also get access to all the recorded LIVE doing sessions we members on the live round got to work on our ecommerce sites together, and ask questions too – this is invaluable and something that has made my past Lab's so unique and results focused.
What's more this entire Lab is set up on Teachable so you can login anytime you wish to watch the videos, ask questions, download resources and share your own progress.
If I have done my job right, the investment will be just a fraction of the revenue you will earn over the next 3-6 months.
$3,000 in 3 Months Freedom Lab!
I want you (yes, I'm talking to YOU!) to work less and enjoy life more. There's no reason to wait, it's time to start changing your life for the better. What could you do with an extra $3,000? And in case you were wondering, $3,000 is our minimum goal. What if you were making an extra $5,000 or $10,000 a month? How would that transform your life?
Would you have more money to go on adventures with your partner, experiencing cross-cultural adventures and growing into a more well-rounded individual?
Or would you have more time to grow your relationship with your kids? There's always that pressure of whether you're spending enough time bonding with them and guiding them as they develop, what if that worry was lifted?
How about that playful puppy you've always wanted to bring into your life? Would earning $3,000 give you the financial flexibility to finally find yourself an adorable, loving fluff ball? Well, now is the time to find out.
Join me in my Ecommerce Freedom Lab and get behind the scenes to watch exactly how I set up my ecommerce store, source my products, dive into marketing, and create my extra revenue stream.
Wondering exactly what goodies are included in the Freedom Lab? Check out the extensive list below.
How to Find the Right Niche: Look over my shoulder as I show you exactly how I brainstorm products to sell and perform keyword research for potential niches. You'll also see all of the tools and metrics I use to evaluate a niche for profitability. By the time you decide to pull the trigger, you'll be confident that your business idea is not only something you'll love, it's something that your customers will love too.
How to Source Products to Sell: Learn how to import goods from overseas, where to find drop-shippers, and how to avoid the scammers and middlemen. I will provide you with the exact scripts that I use to contact vendors for the first time (and will let you know if my contacts are successful!).
How to Set Up Your Online Store Website: Choose the right shopping cart to fit your requirements. Regardless of whether you're on a tight budget or if you're technically challenged, we'll find a hosting website that's right for you. The step by step video tutorials will hold your hand throughout the entire process, showing you how we make our decision and how you can make yours! As a web developer and programmer, I'll also be there to help answer your technical questions and help advise you as to which platform would suite you best.
How to Sell on Amazon: Learn how to leverage one of the largest ecommerce marketplaces in the world. Even though you are creating your own branded website, you should understand how to operate with pre-existing sales channels. While you might not want to start selling on Amazon from the start, we want you to give you the opportunity to maximize your profits in the future. I will teach you how to make sales on Amazon as you go about building your own online brand.
How to Rank in Search Engines: Ranking in search engines is crucial as a new online business! Discover how and where to obtain quality backlinks to your store. I will also show you how to optimize the pages on your site for maximum search visibility.
How to Complete the Sale: Learn the exact techniques that I use to convince a customer to buy once they've landed on your website. I will show you how to use the advanced features of Google Analytics to find hot spots in your sales funnel and improve your conversion rate.
How To Use Pay Per Click Services: Learn how to market your store and make sales right from the start with PPC services like Adwords and the comparison shopping engines. Without proper instruction, it's unfortunately very easy to burn money with these services.
Building an Email List: We'll show you how we build our email list so that we can better market our Poochable store.
How To Generate Traffic To Your Store: Learn how to use social media, email marketing, and other marketing tactics to obtain free traffic to your online store.
How To Make Your Business Legal: Learn how to get through all of the paperwork and red tape required to run your business legally. The course will also go over how to save money on your taxes by teaching you what business expenses you can and cannot deduct on your tax return.
Access download [Freedom Lab] How to Earn $3K in 3 months by Starting Your Own Ecommerce Store at Forimc.com right now!
_________________________________________________________________
Our Policies
A. Product Quality
We ensure that the quality of the course is good, and we update them regularly to help you keep update.
If there is a problem you can not use, please let us know so we can fix it soon or if there is any notification, we will inform you immediately.
B. Shipping Method
After receiving your payment, we will send you a link to access and download the course. If our team is not in the office, please wait for us about 8 hours to come back.
C. Refund Policy
We do not accept refund after you got the link and download the course.
We will refund your money in case of:

Item is not as described
Item doesn't work the way it should
Item support extension can't used
Thank You For Shopping With Us